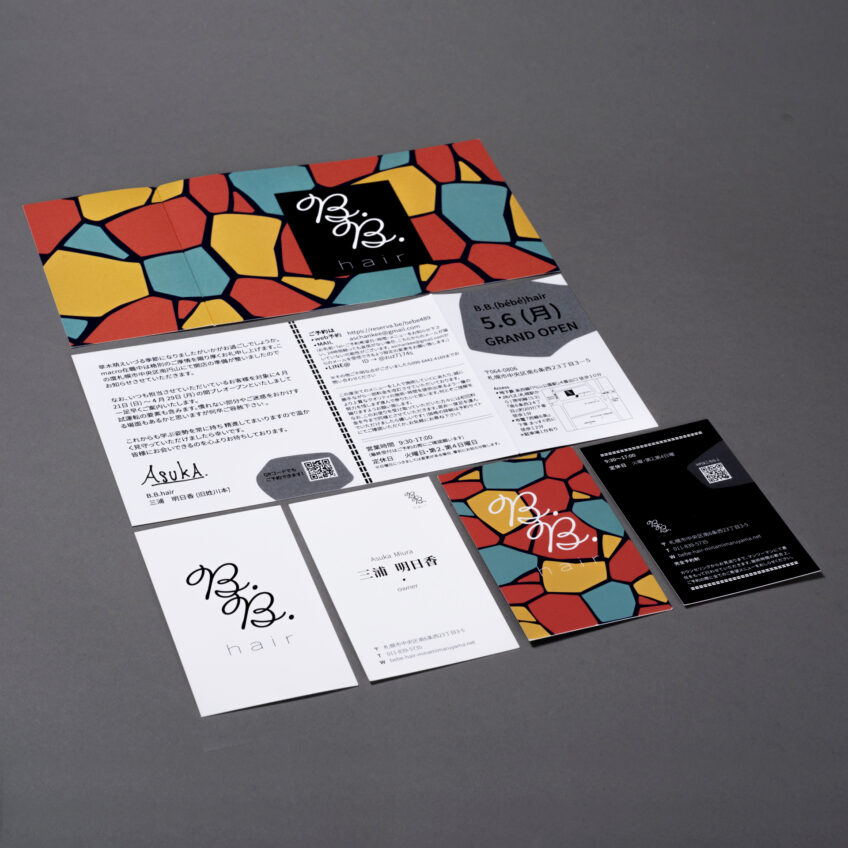 Shop card, business card, flyer
Client
B.B. Hair
We were commissioned to produce marketing material for the opening of a new hairdresser shop.
Using the existing logo, we took inspiration from the distinctive mosaic at the front of the shop to create a colourful pattern for the shop cards and invitation.
The pattern was also used on tote bags, which are sold online and in the shop.
Branding